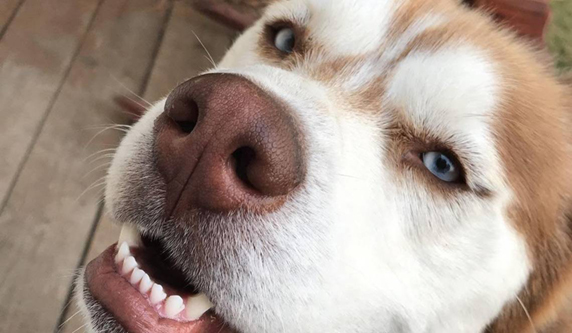 Owner says. "My heart sank"
Every morning Stephen Richardson said he would take his two huskies on four to seven mile hikes in Oregon.
He would let his two dogs, Mateo and Maverick, off leash. They liked to run up to 50 yards ahead — especially if looking for squirrels or jackrabbits — and then return to Richardson when called.
But on New Year's Eve someone shot Mateo, a 4-year-old red Siberian husky, four times in the Cline Buttes Recreation Area — a place where people can hike, mountain bike or camp, Richardson said.
The area is filled with trails, about 16 miles north of Bend and 6 miles southwest of Eagle Crest Resort.
When Richardson heard the gunshots, he said he bolted through the snow blowing his dog whistle, screaming and clicking on all of the buttons on Mateo's training collar.
"My heart sank," Richardson said.
He found Mateo dead with four gunshot wounds. Then Richardson said he heard someone get into their car parked on the access road nearby and race off — though he never saw the person.
Footprints were visible around Mateo's body, Richardson said, so he followed them back to a tree about 25 feet away where he found shell casings and a knee pad.
"There is no way at 25 feet that you can mistake a 65-pound red Siberian husky for a 40-pound coyote," Richardson said.
The Deschutes County Sheriff's Office responded to the incident around 9 a.m. on Dec. 31, the agency wrote on Facebook.
A suspect or vehicle has not been found, the sheriff's office said. The investigation is ongoing.
Anyone with information is asked to call 541-693-6911 and reference the case number: 21-72336.