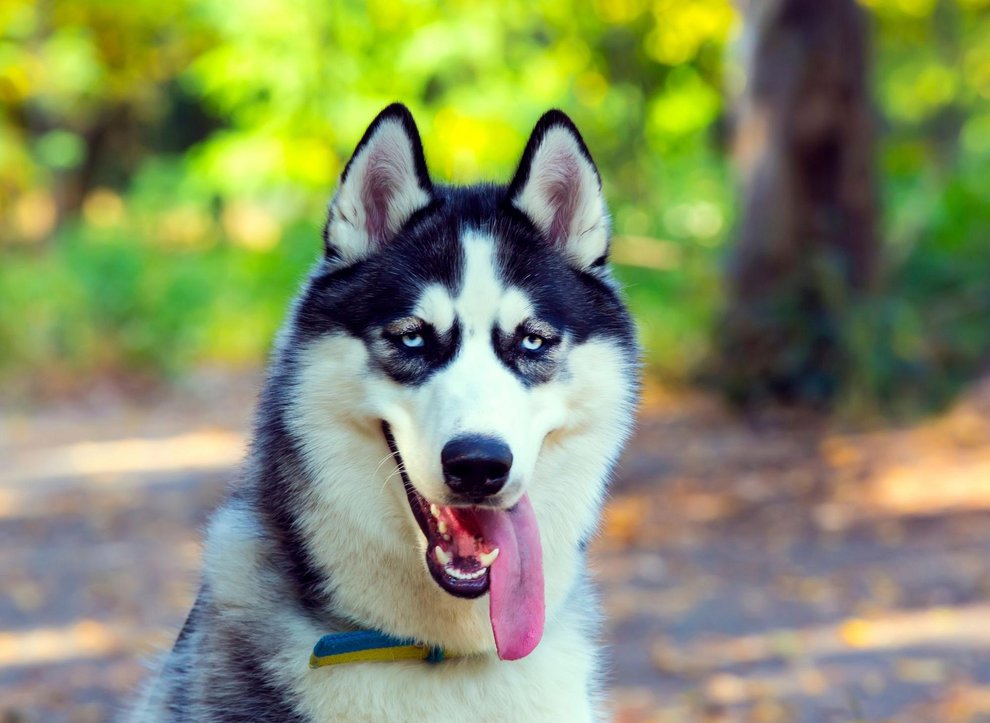 10 fun dog facts about the adorable Siberian Husky
by: Tim A. Washington / Founder
Hard workers
Siberian Huskies were first bred in Northeast Asia where were used by the native Chukchi people of Siberia for pulling sleds and as companion dogs.
Arrival in Siberia
Russian fur trader William Goosak is credited with bringing the breed to Alaska during the Nome Gold Rush at the start of the 20th century to help work the mining fields.
Hero hounds
A Siberian Husky called Balto became famous after leading a team of sled dogs to deliver serum to the Alaskan city of Nome to successfully combat an outbreak of diphtheria in 1925. There is a bronze statue of Balto in New York's Central Park to mark his heroism.
Two coats
The Siberian Husky is so good at coping with icy weather due to its two coats that are cozier than almost any other breed. It's undercoat is dense and wavy, while its topcoat is thicker and straighter.
Animated stars
Everest, a character in the hugely-popular animated series PAW Patrol, is a Siberian Husky.
Run to you
Huskies are incredibly good at controlling their own metabolism, to the extent that scientists aren't able to fully explain how they do it. It means they are able to run for hours in cold temperatures without much food.
Look into my eyes
Huskies can have black, brown or - unusually for dogs - piercing blue eyes. It is also fairly common for Huskies to have heterochromia - meaning each eye is a completely different colour.
A coat of many colors
Huskies can be more colourful of coat than many imagine. Acceptable colours according to the Kennel Club include black, agouti, gray, red, sable, and white.
Winter is coming
The popularity of Siberian Huskies soared when the television series Game of Thrones was released - even though no Huskies were actually used in the programme. People were buying them because they look like the fictional direwolf creatures, leading several cast members to warn viewers against buying a Husky without researching the breed first.
A real loudmouth
The Husky has a wide range if noises it makes to communicate with its owner and other dogs in its pack. Most impressive is its wolf-like howl which can be heard up to 10 miles away.
---
Welcome to our new website!
by: Tim A. Washington / Founder
Louisiana Husky Rescue is coming out from the second year of the pandemic with higher hopes than when I first started rescue operations in 2019. Many lessons have been learned and I also have had personal growth from those lessons. Over the pandemic I realized the importance of those close to me while struggling to figure out ways to accomplish the goals I had planned for 2020 and 2021.
2022 is here and while we lost many great volunteers and fosters that served us well, we pick up the pieces and carry on as there are many Siberian Huskies that need our help. I look forward to the future and those that come along for the ride!
A 2022 entry. 3
The 2022 details. 3
A 2022 entry. 4
The 2022 details. 4
A 2022 entry. 5
The 2022 details. 5
A 2022 entry. 6
The 2022 details. 6
A 2022 entry. 7
The 2022 details. 7
A 2022 entry. 8
The 2022 details. 8
A 2022 entry. 9
The 2022 details. 9
A 2022 entry. 10
The 2022 details. 10
A 2022 entry. 11
The 2022 details. 11
A 2022 entry. 12
The 2022 details. 12